Long time no see faithful subscribers! Happy Chinese New Year!
Since we last talked, a lot has happened. I joined Blockstack full time and the past year we reached a lot of milestones. We shipped a developer preview of our platform for decentralized apps, raised a series A, completed a $50 million token sale and saw the first batches of apps ship on Blockstack. Lots more coming up this year...stay tuned!
My Blog Posts
😎 A Guide to Slack Identity Theft - I show you how a security bug Slack doesn't plan to fix let's impersonate your colleagues. Nonsense like this is exactly what motivates us to build a new ecosystem of decentralized apps where users own their own identities and aren't subject to the whims of 3rd parties like Slack.
👛 Building an Ethereum wallet on Blockstack with only a few lines of code - Blockstack gives every app easy to use cryptography. This post goes along with talk I gave the the Ethereum Classic Summit. Watch here
👩‍🔬Proof of Humanity - A deep-dive into the Blockstack token sale app and how we make sure only real humans registered
Bitcoin/Blockchain
The past year has been quite the rollercoaster across the crypto space. What's up is down and down is now up. Despite whatever people tell you, no one knows how things will play out. One thing the past year has shown us is the power of tokens incentives to create action. Here's my current thinking on tokens in response to a "why not bitcoin/lightning for everything" tweet: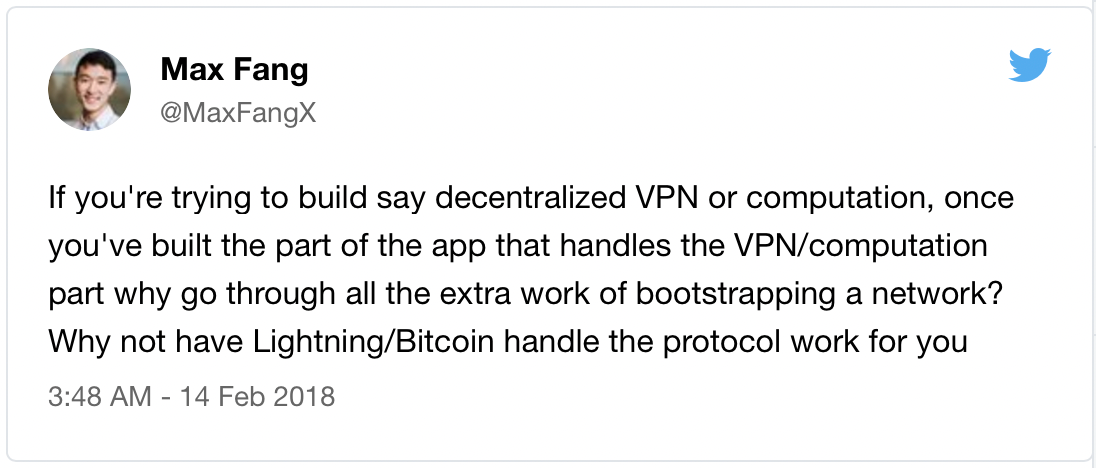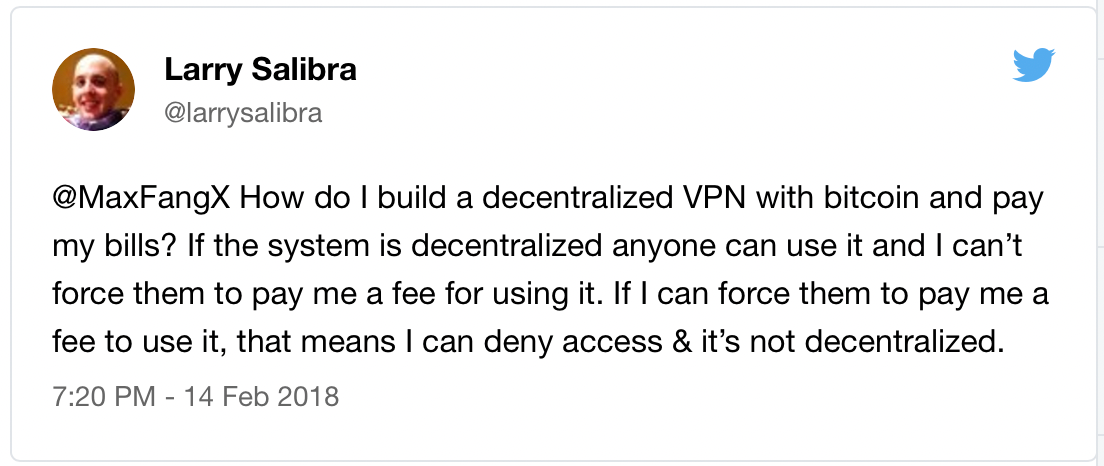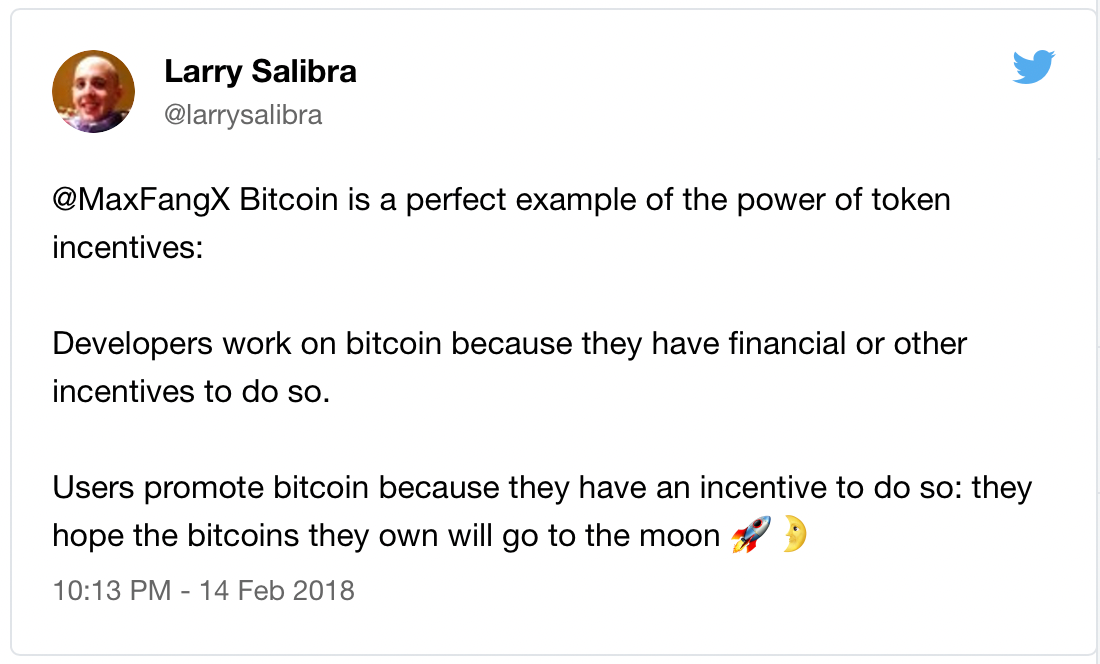 Europe
I'm in Europe through March 5th for the Blockstack Berlin event where Edward Snowden and Nick Szabo will be speaking. We've got a hackathon, learning sessions and more. Hope to see you!
Wishing you good health and prosperity in the year of the dog!
Until next time!