I joined Leonhard Weese and Fabian Lischka in leading a 60 minute workshop on information security and encryption
for journalists at the Foreign Correspondents' Club in Central, Hong Kong.
Our goal was to give journalists some basic steps they could take to improve the security of the information
the collect in the course of their reporting.
Our interactive talk had the following agenda:
Explain what encryption is
Protect your device by:

downloading from trusted sources
recognizing phishing attacks
looking for https connections

Project your accounts by:

selecting good passwords
using a password manager
using two factor authentication

Protect your communications by:

using Redphone/Textsecure/Signal
using Telegram Secret Chats
Slides
View slides as HTML Download slides as PDF
Photos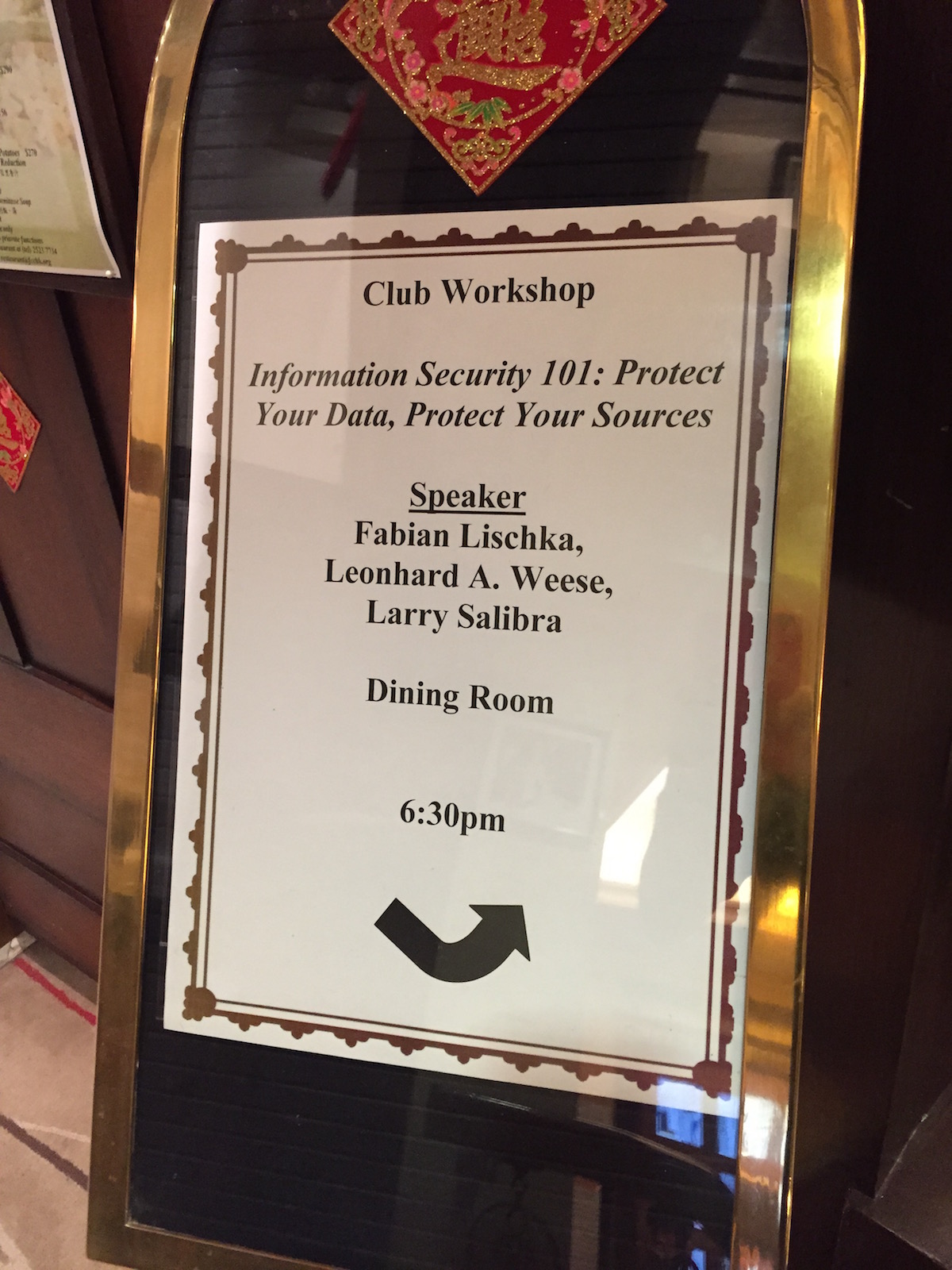 Want to learn more about Blockstack? Join us or get in touch!