Today, Apple officially kicked off their alliance with China Mobile, the world's largest mobile carrier with almost 800 million subscribers. While mainstream media widely covered the launch day from Beijing, complete with pictures of Tim Cook and China Mobile executives, they missed some of the more interesting details - details important to Apple shareholders and those of us with iPhones that use China Mobile's network.
Having fun in Beijing at the iPhone launch with China Mobile! pic.twitter.com/AqoqLbbeO7

— Tim Cook (@tim_cook) January 17, 2014
China Mobile and Apple negotiated for years over the terms of this agreement - longer than any other major carrier. There were always rumors regarding the various sticking points, but now that China Mobile is an officially supported iPhone carrier, we have some answers.
Apple won the war against carriers - they're big dumb pipes
Carriers around the world have lived in fear of losing ownership of the relationship with their customers and becoming simply commodity providers of bandwidth. They've tried time and time again to develop their own app stores, sell content to their subscribers and become payment platforms. China Mobile was actually one of the more successful carriers at this strategy.
Unfortunately for carriers, today's Apple-China Mobile launch was the final nail in the coffin for the mobile carrier as anything other than a commodity provider of bandwidth.
If you recall, it was widely reported that a major sticking point between Apple and China Mobile was China Mobile's insistence on offering on including its own app store on iPhones it sold. Fortunately for consumers, there's been no sign of China Mobile's app store on China Mobile-edition iPhones. The battle that started with the original iPhone and AT&T and ended today. Apple won the war.
Apple is making a custom iPhone for China Mobile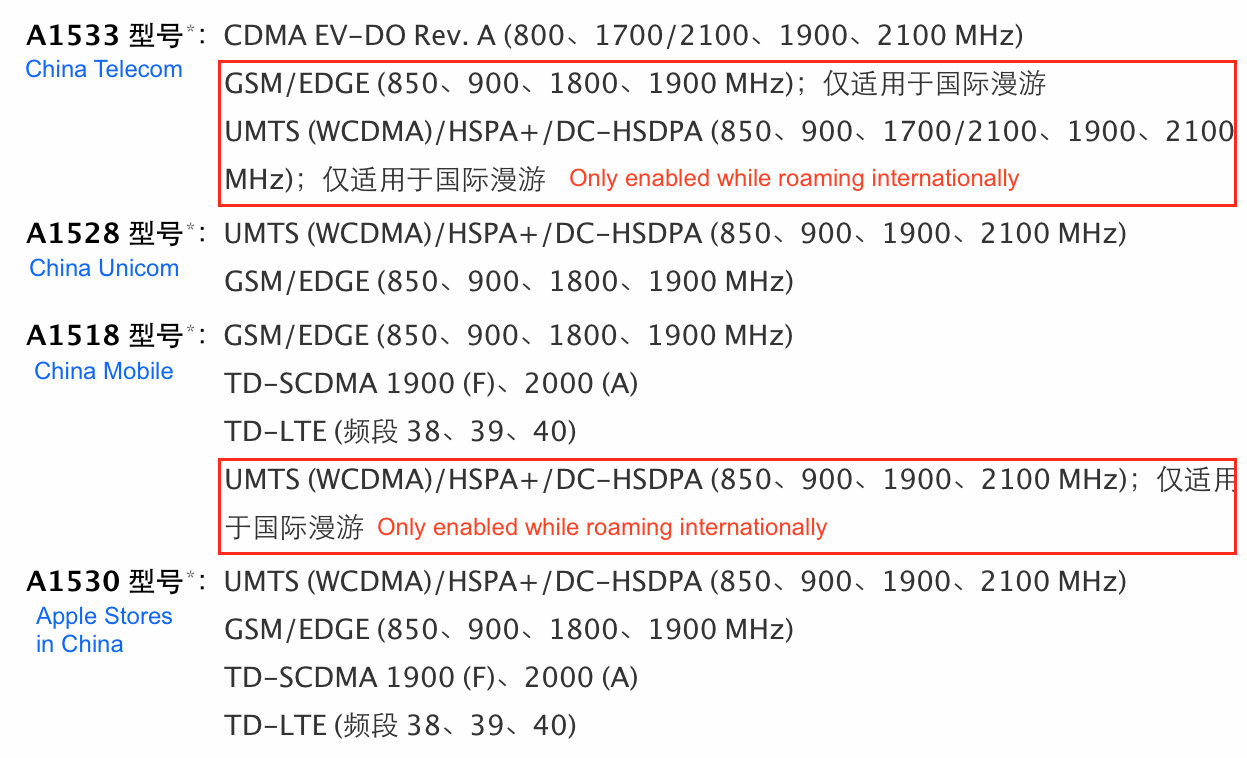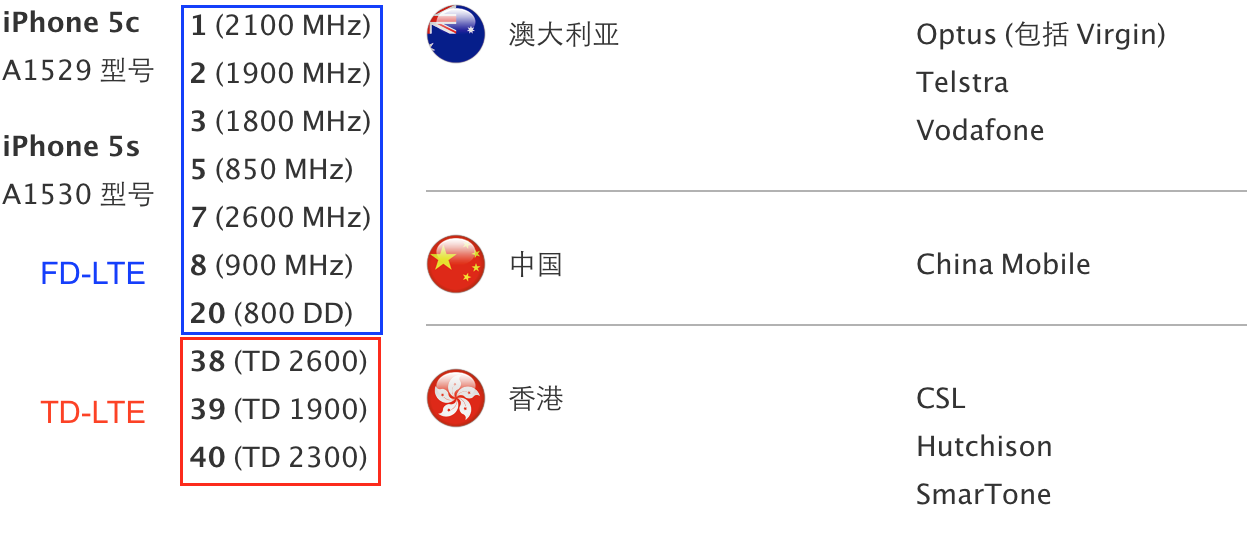 The iPhone 5s sold by China Mobile is A1518. It is essentially the same as the A1530 sold in Hong Kong, Singapore and unlocked by the Apple Stores in China, except that WCDMA (3G) and FDD-LTE technologies are disabled whenever one is in China. One can only assume this was a concession on Apple's part to help China Mobile reduce churn and prevent customers from taking a China Mobile iPhone to their competitor China Unicom. As you can see by the chart above, the Apple offers a technology specific model for each of China's three carriers and disables the competition's technology when the device is used domestically.
Besides having cost implications for Apple regarding adding more SKUs this also has implications for the grey market. It looks like the Hong Kong model A1530 will remain the most sought after iPhone in the mainland market because it fully supports both China Mobile's and China Unicom's 3G and 4G networks and does so almost 20% cheaper than via official channels in the mainland.
China Mobile's Hong Kong network was not included in the deal
China Mobile like most China's state-owned enterprises has a really complicated corporate structure. For example, China Mobile (Hong Kong) Limited and China Mobile Hong Kong Company Limited are completely different companies. The former is a holding company, while the later is the Hong Kong-based mobile phone provider formerly known as People's and often called CMHK that offers services using branding identical to that in the mainland. It wasn't apparent at the time of the Apple-China Mobile alliance announcement whether or their Hong Kong network.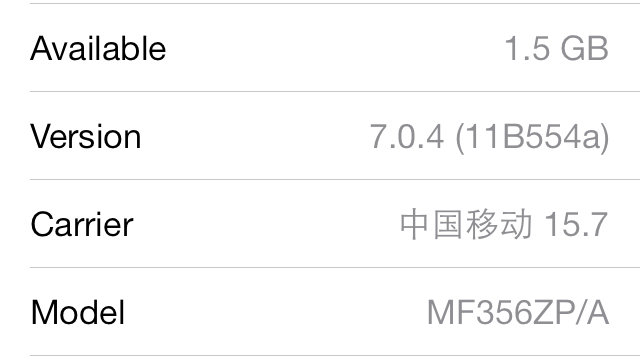 The answer is that as of today, it was not included. While mainland issued China Mobile sims got over the air carrier updates today bringing their version up to China Mobile 15.7, while China Mobile HK sims got nothing...just the generic non-Apple partner network carrier bundle "Carrier 15.5". This means no LTE (TD or FDD!) for China Mobile HK subscribers either in Hong Kong or while roaming in China. Unless you use the infamous "AB dual mode cards" widely available online and available in mainland China Mobile just north of the border.
Disclosure: At the time of writing, I own shares of Apple Inc.